Anne of the Wolves combine melodramatic folk, dark gypsy jazz-noir and wistful piano-pop, creating a unique versatility that hypnotizes with its haunting melancholia.
Anne of the Wolves (aka Bek Chapman of Damian Cowell's Disco Machine and The Nymphs) opens up through song about love, loss, beauty and betrayal. Sonically this is created by Chapman's versatile vocals and flowing/ chunky Tori Amos/ Freddy Mercury influenced piano style. Operatic flare is juxtaposed by a strong chest voice, heartbreaking breathiness and a lot of soul.
The Wolves include cracking musicians who bring the full unique flavour to Anne of the Wolves' songs, sending the emotional dynamic to a whole new level. With intense musicality and undeniable improvisational talent, no show is ever the same.
Nathaniel Poynter on clarinet, (The WooHoo Review) and Stirling Gill-Chambers on violin, (The Bon Scotts) create ethereal melancholy which clashes into a musical sword fight as they spar one minute and fly together the next in the epic finales.
The Wolves' rhythm section often steal the show as they lead the smooth jazz numbers and tumultuous gypsy dances. Completely at one with each other, Hayley and Matt Gibson, on double-bass and drums, hold the musical chaos together with intricate base lines and thunderously transcendent percussion. They are the earthy ground force while the voice, clarinet and violin soar above.
​
Together, Anne and her pack of wolves work tightly together, rolling with and then tempering the powerful and melodically epic musical storm that creates the unique Anne of the Wolves sound.
DISCOGRAPHY
Anne of the Wolves full-length album Triffids & Trees is out now!
Since releasing debut EP, "
Rainmaker
" in 2013, Anne of the Wolves has supported The DC3 (Damian Cowell, TISM) and Eddie Perfect and opened for international touring acts Kristen Hersh and Ade Edmondson, all whilst regularly performing throughout Melbourne. They have played with the likes of local lovelies The Twoks, Saint Jude, Rich Davies, Brooke Russell, The Guilts, and Ayleen O'Hanlon, and toured to Tasmania in 2015 for the Festival of Voices.
VOCAL TROUBLES
In late 2016, chronic laryngitis caused the cancellation of a few gigs, and on-going vocal problems have unfortunately put a slight pause on Anne of the Wolves performing live. However, along with the recent release of their debut full length album, "Triffids and Trees," is a special recording of their last live gig:
Live at the Cherry Bar
, recorded in September of 2016, and
Wild
, an EP with a mixture of live and studio recordings. Click on the Music and Merch link for more!
Powered by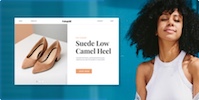 Create your own unique website with customizable templates.